EURO WEEKLY FORECAST The Euro managed modest gains against the US Dollar on Friday, helped in part by news that the Eurozone economy managed some growth at last last month. The S&P Global's Composite Purchasing Managers Index for the currency bloc climbed to a seven month high of 50.3 in January. That was above both December's 49.3 and a preliminary reading of 50.2. The figure was also above the key 50 mark which separates expansion from contraction for the first time in seven months. These figures came after better official figures Eurostat earlier in the week. They showed that the Eurozone economy expanded by 0.1% in the final quarter of 2022, outperforming expectations for a 0.1% drop. Objectively these are not exactly stellar numbers, but they do at least raise some hope that outright recession can be avoided across the currency area. The European Central Bank raised interest rates by a half-percentage-point on Thursday but the single currency slipped in the wake of that decision. Even though the ECB flagged the probability of another, similar increase next month, the meeting and its aftermath were well within market expectations. It takes a major hawkish surprise to support a currency much these days and there was no such thing on offer. That said EUR/USD remains well supported by interest-rate prospects. It has risen consistently since September last year and is now back at highs not seen since April. The rest of the day's momentum is likely to come from the USD side of the pair, with heavyweight economic numbers due Stateside, including the monthly employment report.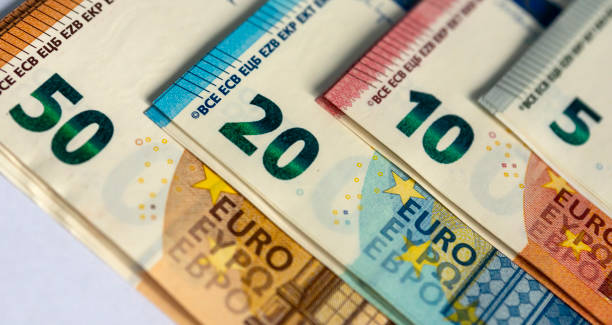 EUR/USD TECHNICAL ANALYSIS
The broad uptrend channel from September, 2022 is facing a clear and sustained upside test, with the market having broken above it intraday on both Wednesday and Thursday of this week. Bullish momentum has been sustained pretty consistently, to the point where the broad channel's lower bound looks too far below the market to be relevant at this time. Indeed it hasn't faced any sot of test since November 3, when the bounce higher was extremely strong. A narrower channel can be clearly seen, however, it's downside was tested much more recently, on January 6. It now provides probable support at 1.0561 should Euro bulls lose the will to keep trying the channel top. If they don't, important resistance will probably come in at 1.11556, the last significant high above current levels. That was made on march 29. Sentiment data from IG suggest that there is some debate as to whether the market is in any shape to push on much further from here. 58% of trades are bearish and, while that need not indicate any sustained fall for EUR/USD, the it may well mean that the current uptrend isn't going to see a decisive break higher yet. The week's close may be very instructive.