Gold has softened a bit after hawkish remarks from US Federal Reserve Chair Jerome Powell and is beginning to look vulnerable to a break below key support. Gold has been largely holding above key support – the previous update highlighted that gold may not be ripe for a break below support – see "Gold Price Setup: Can Stretched Long Positioning in XAU/USD Trump Technical?" published June 8. However, Powell's testimony to the House Financial Services Committee may have just lowered the bar for the yellow metal to soften further. Powell maintained the hawkish stance, saying further rate increases are "a pretty good guess" and that the June pause didn't imply a pause in the hiking cycle while reiterating the outlook for two more rate hikes before the end of the year. Meanwhile, Atlanta Fed President Raphael Bostic said the Fed would need to wait at least past its July meeting to decide on further rate increases. While on balance Bostic's comments were a touch dovish, it probably has implications for the path, and not the trajectory of rate hikes, keeping the yellow metal under pressure. XAU/USD Daily Chart The reversal in the slope of the 89-period and the 200-period moving averages on the 240-minute charts from up to down speaks about the evolving trend even though XAU/USD has barely moved in recent weeks. The yellow metal has failed to cross above the two moving averages, and lower lows raise the odds of a move lower in the short term.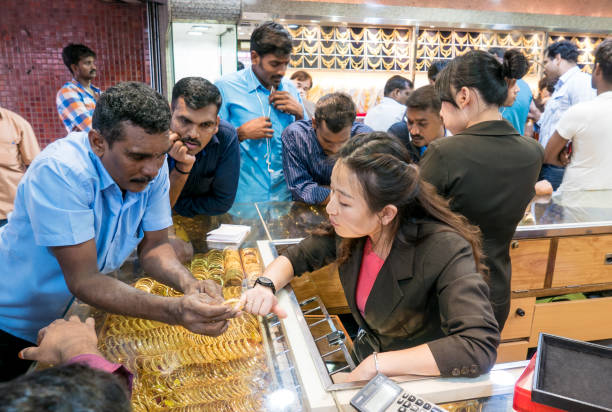 XAU/USD Weekly Chart On the Daily Chart, Gold is So Far Holding.
above quite a strong cushion around 1930, including the end-May low, the 89-day moving average, and the lower edge of the cloud. Any break below 1930 could open the door toward the 200-day moving average (now at about 1850). On the upside, gold would need to rise above 1970-1985 for the immediate downward pressure to reverse. A large part of the current weakness seems to be a spillover effect of what's happening on higher timeframe charts, as highlighted in recent months. See "Gold Could Find It Tough to Crack $2000",published March 28, and "Gold Weekly Forecast: Is it Time to Turn Cautious on XAU/USD?" published April 16. Subsequent updates can be found here: April 24,May 10,May 17, and May 31.