Crude Oil Price Steady After Stunning Run Higher on OPEC+ News. Where to for WTI? Crude oil has held the high ground after making a 2-month high on Monday following on from gains of over 9% last week. The announcement over the weekend of OPEC+ cutting production by 1.1 million barrels per day saw the energy commodity reclaim levels that were lost in the collapse of SVB Financial last month. Market perceptions around global growth prospects remain in flux with the Federal Reserve maintaining its hawkish mantra and China yet to ignite economic activity to pre-pandemic levels. In an interview with Bloomberg television overnight, St Louis Fed President James Bullard said that the higher oil price will make the Fed's job of lowering inflation more difficult. Although he did say that he had expected the oil price to rise anyway, citing China re-opening and 'Europe skiting recession'. Yesterday's ISM manufacturing index came in below forecasts at 46.3 rather than 47.5 anticipated according to a Bloomberg survey of economists. It may hint toward a US economy that is starting to feel the impact of the Fed's tightening cycle.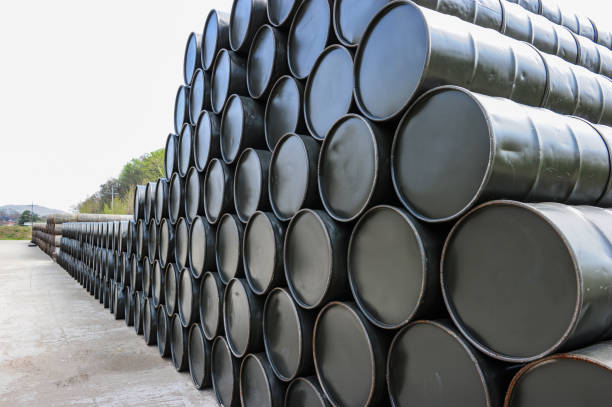 Elsewhere, it Has Been Reported That Chinese Authorities.
warned top bankers there last Friday that the crackdown on corruption was far from over. There had been increased hopes of a more flexible approach from the communist party toward business after the successful announcement of the split up of the Alibaba group last week. Looking at the underlying structure of the WTI market, some of the indicators might be turning neutral. The OVZ volatility index has eased lower, potentially suggesting that the market could be comfortable with the current price. The front two futures contract are neither in backwardation or contango, possibly saying that there is a degree of equilibrium between supply and demand. Finally, the RBOB crack spread might have rolled over, having risen ahead of the rally in the oil price. The crack spread bifurcates the difference in price between WTI crude oil and refined RBOB gasoline.
WTI CRUDE OIL, CRACK SPREAD, BACKWARDATION/CONTANGO, VOLATILITY (OVX)