The Three White Soldiers is a multiple candlestick pattern that is formed after a downtrend indicating a bullish reversal.
These candlestick charts are made of three long bullish bodies which do not have long shadows and are open within the real body of the previous candle in the pattern.
Three white soldiers is a bullish candlestick pattern that is used to predict the reversal of the current downtrend in a pricing chart. The pattern consists of three consecutive long-bodied candlesticks that open within the previous candle's real body and a close that exceeds the previous candle's high. These candlesticks should not have very long shadows and ideally be open within the real body of the preceding candle in the pattern.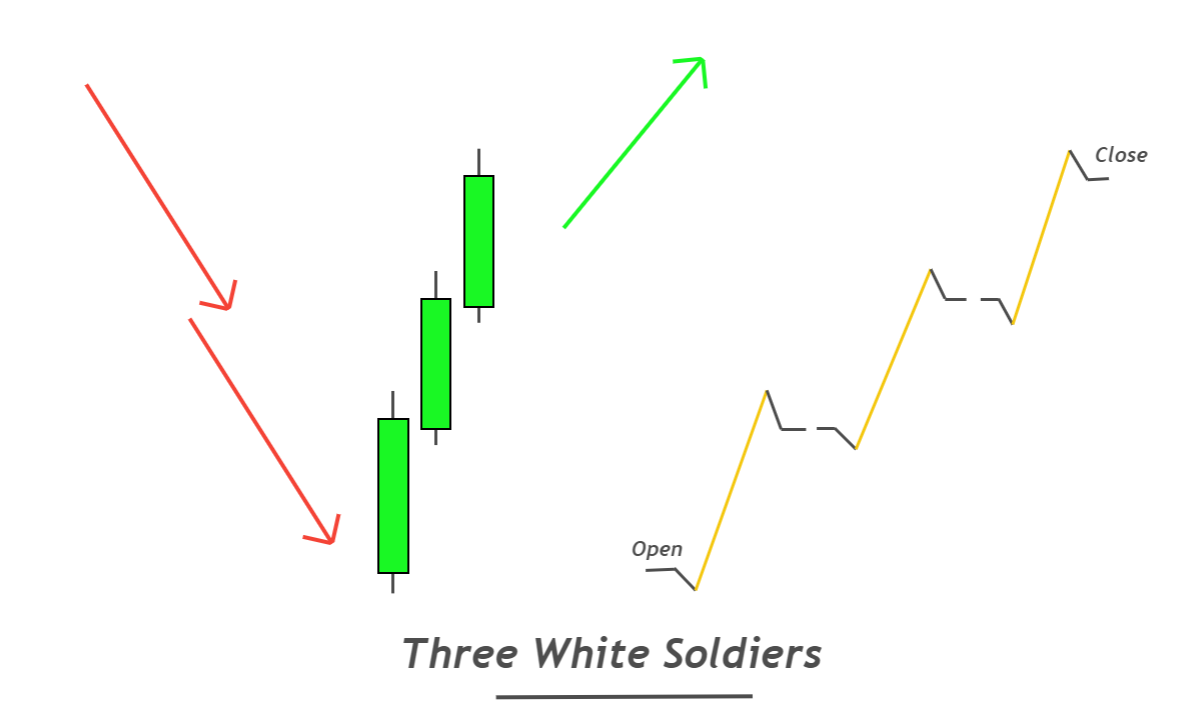 It generally occurs at the bottom of a market downtrend, indicating a reversal is about to break out. Three White Soldiers is one of the many Japanese candlestick patterns, a group that includes Doji Candles and Marubozu Candles.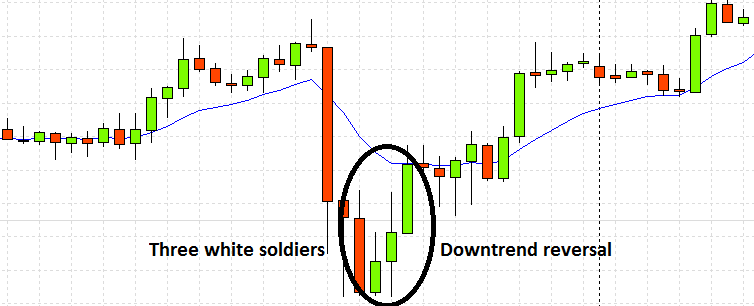 As you can see, it consists of three green candles, each of which opens and closes progressively higher than the last. The candles have either very small or no wicks, signaling intense buying pressure from traders, who maintain prices at the top of each session's range. There are no gaps in this pattern, meaning that each candle should open within or at the top of its predecessor's body.

By ~ Capital Varsity