Gold broke higher in the overnight session, racing above US$ 2,000 an ounce with risk sentiment sinking which saw Treasuries go higher on lower yields. Wall Street finished down after regional banks faced scrutiny by the market despite the embattled First Republic Bank finding a home with JP Morgan at the start of the week. The KBW bank index which includes several leading regional banks, went 4.47% lower on Tuesday. All the while the unresolved US debt ceiling issue continues to swirl and with these growing concerns for the macroeconomic environment, gold and Treasuries caught a bid. Treasury yields were lower across the curve with the 2-year note slipping 18 basis points, trading back below 4%. At the New York close nominal 10-year Treasury yields were down 14 basis points,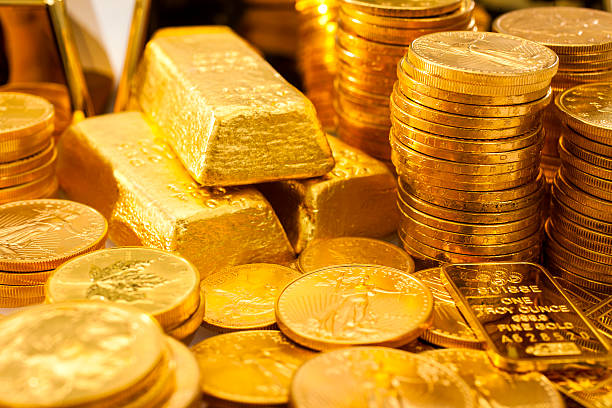 while Real Yields For The Same Tenor Were Down 11 Bp.
The real yield is the nominal yield less the market-priced inflation rate derived from Treasury inflation- protected securities (TIPS). The implication is that inflation expectations were little changed but the returns for supposed risk-free assets like US government debt were sort after. The perceived haven status of the yellow metal also appeared to benefit from the market's mood. The US Dollar has had a choppy week so far as traders weigh the potential impact of today's Federal Open Market Committee (FOMC) meeting. While the market is anticipating a 25 bp hike, the focus will be on the post-meeting presser for guidance on the Fed's stance going forward. GOLD TECHNICAL ANALYSIS
Gold remains within an ascending trend channel and has been caught in a relatively narrow range of 1969 – 2049 for five weeks. A bullish Triple Moving Average (TMA) formation requires the price to be above the short-term Simple Moving Average (SMA), the latter to be above the medium-term SMA and the medium-term SMA to be above the long-term SMA. All SMAs also need to have a positive gradient. Looking at any combination of 10-, 34-, 55-, 100- and 200-day SMAs, the criteria for a TMA have been met. To the topside, there is a Double Top created by the all-time high of 2075 in April 2020 and the failed attempt to break above it in March 2022 when a peak of 2070 was made. On the downside, the 1885 – 1895 area appears to be a key support zone. Within it lies the 100-day SMA, a previous low, a breakpoint and an ascending trend line.